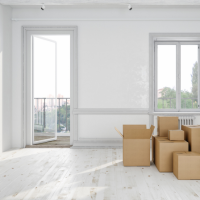 Financial struggles can emerge from a myriad of circumstances - an unexpected job loss, a sudden illness leading to overwhelming medical bills, costly divorce proceedings, or even falling behind on mortgage payments. These challenges can be stressful and often necessitate quick, decisive actions - like selling your property fast to alleviate the burden.
At WCC Properties, we specialize in offering swift and efficient solutions during such trying times. We buy homes for cash in their current, as-is condition. This means you can sell your property quickly without the hassle of making repairs or preparing it for sale. We've eliminated the lengthy inspection periods and contingencies typical of traditional real estate transactions, which means we can close on the sale rapidly.
Perhaps you're dealing with bankruptcy and need to liquidate assets quickly. Or maybe you've inherited a property that you can't afford to maintain. In these situations, and many others, selling your home to us can provide immediate financial relief. We handle the process from start to finish, ensuring it's as stress-free as possible.
Moreover, we cover all closing costs, meaning what we offer is what you receive. There are no hidden fees or surprise expenses, only a straightforward, expedient route to easing your financial stress. With WCC Properties, you can navigate through your financial challenges with more confidence and peace of mind.